What is ChatGPT?
ChatGPT, Generative Pre-trained Transformer, developed by OpenAI, is a large learning model that uses artificial intelligence (AI) and substantial data to interact with users through forms of interactive conversation. ChatGPT doesn't just make small talk, it conducts follow-up questions acknowledges mistakes, and rejects inappropriate requests. Many content writers utilize ChatGPT to help create better SEO-focused content, which in turn drives more traffic to a website and drives sales by presenting more relatable content to customers.
The Benefits of Using ChatGPT
Take advantage of what ChatGPT has to offer, including:
Search Engine Optimization (SEO) Benefits:
ChatGPT reduces the number of abandoned carts by answering and addressing customer questions.
Drives sales by providing faster customer service and enhanced customer support.
Improves SEO Capability across all web content, which boosts the user experience (UX).
Promptly responds to customer queries on both the website and social platforms.
Content Writing Benefits:
ChatGPT's AI tool ideates new messaging based on your brand.
It saves time and allows you to focus on more important tasks, increasing productivity.
Drives website traffic due to producing more relatable content and improving SEO.
How Does ChatGPT Work?
Like all AI, it works in the form of an intelligent bot that is programmed to understand what people are looking for and write responses in a way that helps them. For example, ChatGPT can automatically respond to customer queries via your website or social media pages, can provide better support to your customers, free up time for more important tasks, and increase sales.
You would think such an intelligent tool would cost an exorbitant amount of money to use it. Surprisingly, ChatGPT is a free service with opportunities to use a paid version that has more features. In addition to ChatGPT, it incorporates another language called InstructGPT that is trained to take directions from humans and long-form answers to complex questions.
Considerations When Using ChatGPT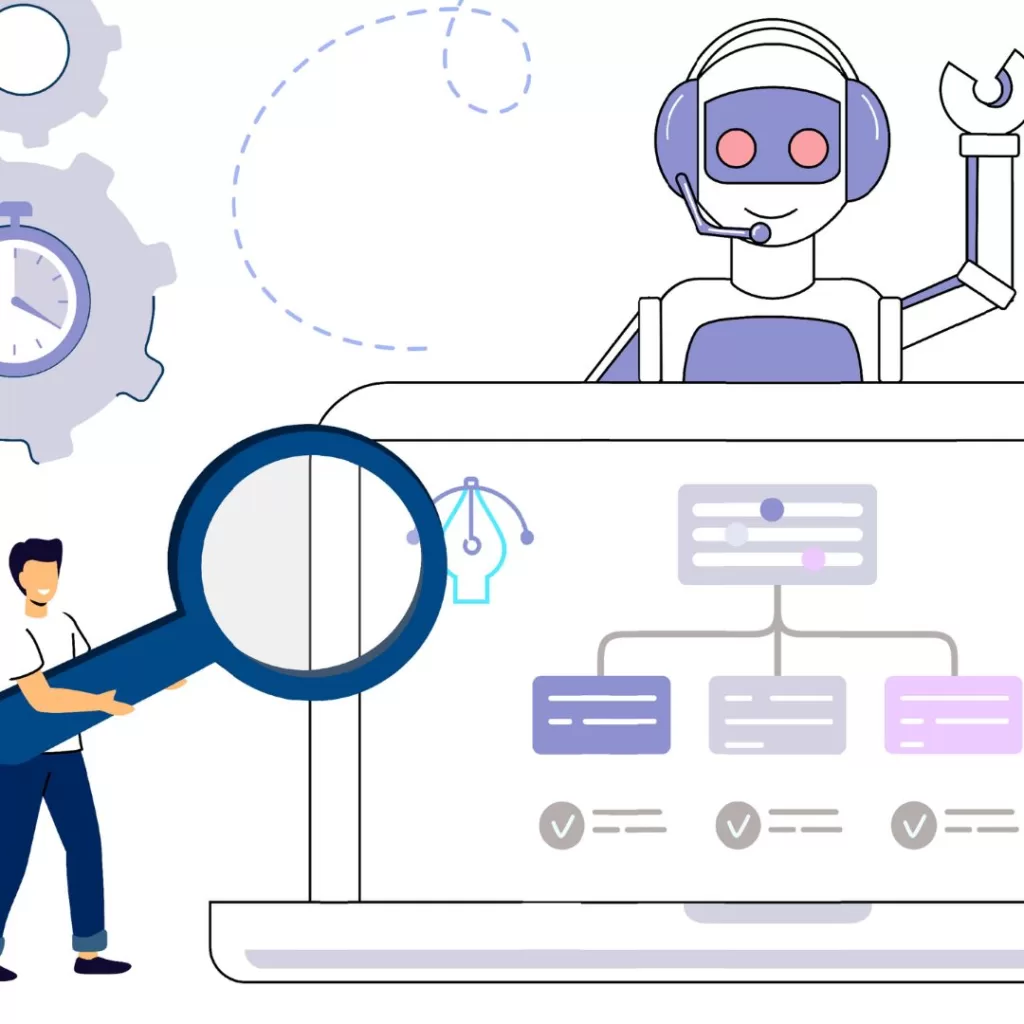 Although SEO AI tools come with their own set of unique benefits, such as saving time and increasing traffic to your website by targeting a specific audience, it comes with its own share of downsides.
First off, ChatGPT avoids specific types of content that are considered violent, explicit sex, and harmful. It is specifically programmed to not generate text for those types of topics to prevent negative content from hitting the market.
Second, ChatGPT is limited to only the information that it contains in its current form. If your content needs to be updated based on current events, then ChatGPT would not be useful.
ChatGPT comes with its own set of programmed biases, so with that said if you desire a different ending than what the SEO AI tool provides, guide ChatGPT so that it makes the correction.
Like in the previous bullet above, ChatGPT is a brilliant SEO AI tool, however, it is not a mind reader. You should still craft relevant content that requires a great deal of detail and direction to do the job right.
One unique fact about ChatGPT is that it contains invisible watermarking, meaning that if someone accessing a document and has the key, they are able to see if it was generated by AI. Normally, the digital watermark key or "code" would be in the form of punctuation or specific word choice.
Checkout This ChatGPT Ad with the One and Only, Ryan Reynolds
Who doesn't love the humorous and cheeky Ryan Reynolds? Always putting his own unique stamp on his personal branding, this time he let ChatGPT take the wheel. Check out this ChatGPT ad featuring Ryan Reynolds for Mint Mobile to see it in action.
Let Our SEO Experts Handle ChatGPT for You!
It's certain that the future of marketing and customer strategy will incorporate a heavier use of artificial intelligence (AI) tools such as ChatGPT. When used efficiently, these innovative tools will generate the results you want. However, using them can be overwhelming without proper planning or training. Rather than trying to navigate on your own, we have an experienced team of search engine optimization (SEO) experts that deliver guaranteed results.
Put your AI in our hands and contact us to implement ChatGPT today!